Are you ready to create your most powerful writing?
Do you have a deeply personal story to tell, that can help people understand themselves and improve their lives?
Maybe you've carried this story inside you for years. And now you're ready to turn it into art.
Memoir, essays, or fiction—you want your writing to connect deeply with readers and bring you a profound sense of satisfaction and purpose. You want to make it your best work.
If this sounds like you, maybe you can relate to one of these situations . . .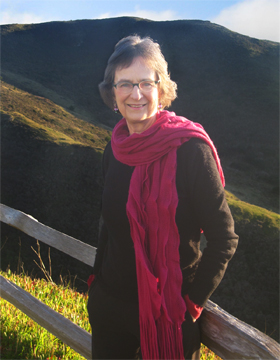 You do plenty of writing in your current job, but feel creatively stifled. You'd like to break out and write something personal, emotional, rich—a story from your own or someone else's life.
You're a published author who's decided to write a memoir. But you're having a crisis of confidence, or you fear repercussions from family members when they find out what you're writing.
You're a busy entrepreneur with a passion project in mind—a book you've been yearning to write that tells a story you know can change lives. But your To Do list is maxed out. How would you write a book?
You long to write a memoir or a novel based on a life-changing experience you've been through. Yet despite your success in other areas of your life, you don't know where to begin.

           ]
You feel compelled to write, but you're not taking action. You're not sure why you can't move forward.
In other areas of your life you set a goal and go for it. Why does this feel different?
Know that uncertainty and inaction show up for good reasons.
Writing personal stories can feel intimidating. It requires courage and vulnerability. You don't know what you'll discover—about yourself or others. You might be worried about the reaction of people who are in the story. And writing isn't easy, even for most accomplished and successful authors.
Plus, our culture encourages us to "act tough" when we hit a rough spot, to push through and work harder without time to pause and reflect. Especially if you work in the business world.
But writing a personal story is not something you can "manage" the way you'd run a business or project. The creative process is directed by the unconscious mind. You need a completely different strategy.
So it's no surprise if you feel stuck or have more questions than answers.
Whatever the reason, your desire to write is urgent.

Some unknown part of yourself is calling you to look within . . . and explore the rich territory of your imagination and memory.
It's like heading into a dark forest.
You could stand outside, looking in at the trees . . . and do nothing. But the creative call won't disappear.
Your desire is a sign that you've already stepped into the forest . . .
Imagine having a guide and mentor to lead you through the forest . . .
Someone who has traveled the forest path and understands it well. Someone who gives you a map and their full attention as you navigate the terrain of writing your story. Someone who sees you as an artist, holds that space for you, and gives you clear direction for producing your most powerful writing.
I can be that guide for you . . .
Click here to learn more about how I guide my clients in creating their most powerful work.
I would love to help you.

P.S. Ready to get started right away? Let's see if I'm the right mentor for you. Click here to schedule a time to talk with me.
P.P.S. Need some other type of writing or editing help? Click here to find out about the different ways I work with clients.
"Without Darlene's support, my poetry book would not have been completed. I became stuck and was ready to scrap the whole project, but Darlene's gentle encouragement and persistent support kept me going. She combines skill with empathy, an invaluable combination in a writing coach. At my book launch party, I felt as happy as I did on my wedding day!"

~Elaine Mannon, author of I Sing With a New Voice: A Journey Shaped by Dreams and Poems
Start receiving my FREE ezine of insights and tips about writing personal stories and creating your most powerful art! E

nter your name and email at

 the top of this page.
Services: Coaching | Book consulting | Workbook design | Editing