Manifest your writing dreams now!
Are you feeling stuck or sidetracked on your writing journey?
Does your writing get neglected as the rest of your life takes over?
Do you imagine writing a book, but don't know where to begin?
If so, you can shift gears and change your creative course today!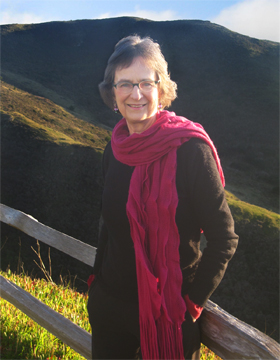 Hello. I'm Darlene Frank, and I offer support and guidance so you can move past blocks, begin your book, and pursue the writing projects you dream about.
For over 25 years I've made my living as a professional writer and editor. I'm also a writing workshop leader and a creativity coach who has studied with Eric Maisel.
Writing is my passion!
I've mentored many writers on their creative journeys. It's work I love, and I'd be happy to help you as well…to gain creative confidence, become more productive, and produce work you're excited about. [                                        ]
Getting started is only a phone call or an email away…  
As your creativity coach, I provide compassionate support and guidance to spark your creativity and identify actions that will keep you on course and moving in the direction of your dreams.
As an editor and a nonfiction book consultant, I show you how to polish your work and become a more expressive, articulate writer, to increase the likelihood that your book will be well received and respected in the global marketplace.
Please explore this site to discover more about how I can be of service to you. If you have any questions or comments, please contact me. I look forward to meeting and working with you!

"Without Darlene's support, my poetry book would not have been completed. I became stuck and was ready to scrap the whole project, but Darlene's gentle encouragement and persistent support kept me going. She combines skill with empathy, an invaluable combination in a writing coach. I now have a book of poems ready to go to press!"

~ Elaine Mannon, author of I Sing With a New Voice: A Journey Shaped by Dreams and Poems
To receive a

FREE ezine of writing inspiration,

enter your name and email at

 the top of this page.
Services: Creativity coaching | Book consulting | Workbook design | Editing