Services
Book consulting
Self-publish a high-quality, marketable, nonfiction book that
readers will recommend

Are you thinking of publishing your own book? The huge popularity of ebooks and the ease of self-publishing provide new and exciting opportunities for writers.
Yet this "indie" route can be daunting. When you self-publish, there's no in-house editor to polish your language, no production team to design the book. You're flying solo.
Many self-published books bear telltale signs of the amateur writer/publisher. A poor cover design, hard-to-read font, lack of editing, typos—all these reflect on the professionalism of the author (and now publisher). I'd like to help you avoid these and other, more subtle indicators that say "amateur."
My first book was self-published and praised for its high-quality writing and design. I was able to avoid the above pitfalls because as a writer and editor I understood the editing and revision process. I also applied my innate design skills to working with artists to get the look I wanted. I can help you self-publish your best work.
As an editor with over 30 years of experience managing business projects from concept through printing, I can quickly show you how to:
Choose the most effective structure for the content
Streamline and polish the writing
Select the best graphics, photos, and illustrations
Create a dynamic book cover and inviting page layout
When thousands of readers can download your ebook instantly, who knows what buyer might love your book and offer you a surprising opportunity? You can't know what's in the stars in the digital universe, but if you're going to self-publish, you can stack the deck in your favor.
Whether you publish a printed book or an ebook, let me guide you in creating a book that shines—one you'll feel proud of and that your readers will tell others about. Contact me now, and we can get started!
"Darlene turned out to be the perfect mentor for my book. From enhancing the cover and inside pages, to polishing the grammar, she guided me through the writing and publishing with enthusiasm, support, and creative suggestions that made my book better than I could have envisioned. I highly recommend her book consulting and editing services to other aspiring authors!"

~Wanda Whitaker, author of Angels and Spirit Guides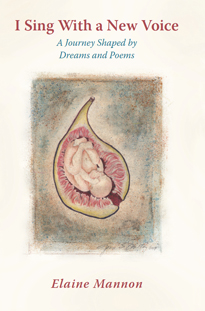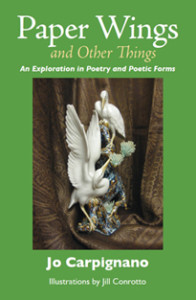 "I have nothing but glowing praise for the exceptional editorial work of Darlene Frank. She patiently guided me step by step through the process of publishing my book of poetry, so that the final product exceeded my expectations. Darlene edited the back cover, managed the layout and integration of illustrations, and verified punctuation and grammatical integrity after each proof. The entire experience was a most satisfying journey through what was to me a totally unfamiliar landscape. Thank you, Darlene, for professional work well executed."

~Jo Carpignano, author of Paper Wings and Other Things