Happy clients

Coaching with Darlene not only changed my writing, it changed the way I deal with food. And with other things I need to make decisions about. Parts of myself that were fragmented have come together. I feel more centered and grounded. People say to me, "You're different. What did you do?" Getting my two selves talking to each other was nothing short of phenomenal. That internal battle inside myself has ended and it's showing up in other ways besides in my writing. This work has helped me on a soul level and impacts all of my life.
Shelley Bradford Bell, Author
San Francisco, California
---
Darlene turned out to be the perfect mentor for my book. From enhancing the cover and inside pages, to polishing the grammar, she guided me through the writing and publishing with enthusiasm, support, and creative suggestions that made my book better than I could have envisioned. Working with Darlene was an empowering experience, and I feel excited to go out and do the book-signing and speaking that I know are next. She was an angel who genuinely cared about my book as if it were her own. I highly recommend her book consulting and editing services to other aspiring authors!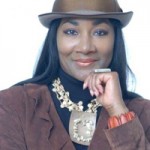 Wanda Whitaker
Author of Angels and Spirit Guides
www.anchoredinspirit.com
---

I have nothing but glowing praise for the exceptional editorial work of Darlene Frank. She patiently guided me step by step through the process of publishing my book of poetry, so that the final product exceeded my expectations. Darlene edited the back cover, managed the layout and  integration of illustrations, and verified punctuation and grammatical integrity after each proof. She managed last-minute additions and changes without complaint for the additional time and effort required. The entire experience was a most satisfying journey through what was to me a totally unfamiliar landscape. Thank you, Darlene, for professional work well executed.
Jo Carpignano
Author of Paper Wings and Other Things  
---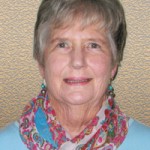 Without Darlene's support, my poetry book would not have been completed. I became stuck and was ready to scrap the whole project, but Darlene's gentle encouragement and persistent support kept me going. She combines skill with empathy, an invaluable combination in a writing coach.
Elaine Mannon
Author of I Sing With a New Voice: A Journey Shaped by Dreams and Poems
---
As a result of my participation in the San Mateo Literary Stage and inclusion in their book, Carry The Light, I won a written critique and telephone consultation with Darlene Frank. In our far-ranging discussion, I learned so much! She helped me overcome a bad case of writer's block and suggested ways of enhancing and deepening the personalities of my characters. Darlene is knowledgeable, insightful, and a gracious editor.
Judith Shernock, MA, MS, LMFT
San Jose, California
---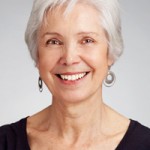 As a new writer on a mission to produce an instructive book on yoga, I had the good fortune to meet Darlene Frank. It changed everything. Let me count the ways: her insight, patience, clarity and tact, singular focus, persistence, and writing ability were ever present. I had the feeling that Darlene cared for my book as if it were her own. Thank you, Darlene. My book is what I hoped it would be because of you.
Thea Sawyer
Author of Put Your Back at Ease: Pain-Free Posture for Fitness and Health
---

I cannot tell you how great it is to be working with you. In the midst of all the chaos you have been a voice of calm, stability, and reason. Thank you!
Monique Lombardelli
Realtor and producer of People in Glass Houses: The Legacy of Joseph Eichler
---

I know that whenever I'm going to talk with Darlene, I can expect a conversation that is focused and uncluttered.
Cheryl Simas Valenzuela
Wild Dog Art & Media
---

Darlene Frank was brought in to write a script for a video that traced the history of my family from 1900 to 1965. The complex story line involved many colorful family members, 300 photos, a narrator, interviews with the family matriarch, and a music soundtrack. And run time not to exceed 35 minutes! Darlene carefully and systematically scripted a simple but effective story line and narration to complement all the elements. There are many things I like about the final production, but none better than the beautiful, sometimes understated writing that it all hangs on.
Marty Arbunich
Publisher, CA-Modern magazine
Eichler Network
---

I could not have been more pleased with the work Darlene Frank did on my books. She is an astute and sensitive editor, with a keen eye and a high standard of excellence—qualities hard to find these days. She is professional, reliable, multitalented, and a joy to work with.
Janja Lalich, PhD
Professor of Sociology
California State University, Chico
www.janjalalich.com
---

Darlene has an inquiring mind and the ability to see the big picture as well as the fine detail. She is down-to-earth, fun to work with (finds humor in the darkest hours!), and a good communicator.
Barbara Berry
Museum consultant and instructional designer
---

I was so blessed to have you on my team as writer and editor for the San Francisco Events Calendar. Your clear thinking and skilled information design, as well as your high professional standards, have helped make the calendar a product I feel proud of. Thank you so much!
Doug Roth, publisher and photographer
---

Working with you is incredibly helpful. My speeches are more organized and you help me get clear about what I want to say. Also I would not have been able to produce such professional looking promotional flyers without your help. It's been invaluable. Thank you so much.
Marcia Rafinski, LCSW
Psychotherapist and speaker
---