About Darlene
Want the short version? Just skip to the bullet list at the bottom of the page.
Writer, editor, author
For over 30 years I have been a professional writer and editor, many of those years in the training industry, where my work became known for clear writing and page design.
Early in my career, driven by a desire to write my first book and a fear that if I didn't I would never become the writer I envisioned, I decided to write about writing. Silicon English (1985) was intended to demystify the subject for the businesspeople I was teaching, many of whom hated to write.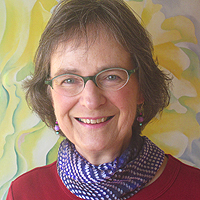 The book was a self-publishing venture. I formed a publishing company, and took as much pleasure in managing the details of book design and production as I had in the writing. I lost money (self-publishing was way more expensive then), but gained a consulting career and felt I had earned the right to call myself a writer. A well-known literary agent said Silicon English was better than many books from major publishers.
My second book, Terrific Training Materials, was published by a major educational press. It provided simple tools for instructional writers and trainers to create visually appealing pages.
Throughout my career I have also edited association newsletters; written newspaper, magazine, and journal articles; reviewed hundreds of pages in memoir critique groups; and received two writing awards. I've written scripts for a family history DVD and an award-winning documentary film about Joseph Eichler.
Writing and creativity coach
As a writing coach and mentor, I specialize in helping people navigate the journey of writing deeply personal stories and creating their most powerful art.
My clients include those who are birthing their first book, seasoned writers who are stuck, writers who have been entrusted to tell other people's stories, and people whose book idea has been waiting inside them for years.
I have studied with Eric Maisel—America's foremost creativity coach, Voice Dialogue trainer Tim Kelley, and energy healers. I've attended programs and workshops taught by human potential pioneer Jean Houston, poetry and deep-writing specialist Roger Housden, writer and life-coach Martha Beck, and others. These and many other teachers have informed my work.
My coaching certification comes from the Creativity Coaching Association, an organization focused on issues artists encounter in creating and promoting their work.
I enjoy working with writers who value the inner work that illuminates the outer parts of their writing journey.
Those I coach benefit from my rich background of life and business experience; years of psychological, spiritual, and metaphysical studies; and a fine-tuned intuition. Coaching weaves together all the elements of my life and career and enables me to empower other writers to take ownership of their artistic expression.
I feel privileged to share my insight and experience to support writers on their creative journeys, whether that support takes the form of coaching and mentoring, nonfiction book consulting, or editing.
Memoirist—writing my personal stories
Like many writers, I fell in love with language as a child. Sitting on my grandfather's lap, listening as he read to me from a blue, hardbound book called Poems Teachers Ask For, the rhythm and mystery of poetry took up residence inside me.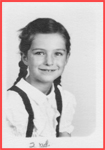 He intended, of course, that I would become as religious as he, a deacon in the Old Mennonite church in Bucks County, Pennsylvania. But the secular world of literature and the colorful, less restricted lives of my non-Mennonite schoolmates proved far more seductive. At 18, I turned my back on the culture I was raised in and left it behind.
Many of the personal stories I write are about the complex journey of leaving that culture. (You can read some of them here.)
To write memoir I had to break out of the bullet-point, three-hole-punched corporate writing style that in business is functional but dull. The work that emerged is rich with imagery and emotion. Reader response, when my stories began to be published, changed my perception of myself as a writer.
I have been passionate about writing since ninth grade. Helping other writers fulfill their writing dreams, and clearing whatever they think is in the way of those dreams, is part of my mission.
Arts event producer
Since 2004 I have co-produced several performing arts events to showcase the work of new and emerging artists. There I see first-hand the passion and dedication of spoken word artists, musicians, and dancers as they face the challenges of promoting and finding an audience for their work. PerformanceShowcase.com
Artist
In all my creative work I draw inspiration from dreams, intuition, art, and nature. I love color and design, and wouldn't trade the writing life for any other except that of a painter. The San Francisco Bay Area has been my home for over 30 years and provides abundant inspiration for writing and photography. At the bottom of this page are two of my photos: "Pacifica Pier" and "Bright Feather."
Just want a list of credentials? Here they are:
Certified Creativity Coach, Creativity Coaching Association. Studied with Eric Maisel, America's foremost creativity coach
Professional writer and editor for over 30 years
Author of memoir and other creative nonfiction published in nine anthologies
Author of business books about writing and graphic design
Editor of nonfiction books and stories, newsletters and articles, business and training materials, and more
Consultant in book production, self-publishing, and information design
Workshop leader and speaker on writing and creativity
Co-producer of performing arts events to showcase the work of new and emerging artists
Scriptwriter of award-winning documentary film about Eichler homes
Award-winning instructional and technical writer
Board member and former VP, California Writers Club, San Francisco Peninsula branch
BA in English and Education, State University of New York at Buffalo
Training consultant; instructional designer; project manager; entrepreneur
Voice Dialogue facilitator